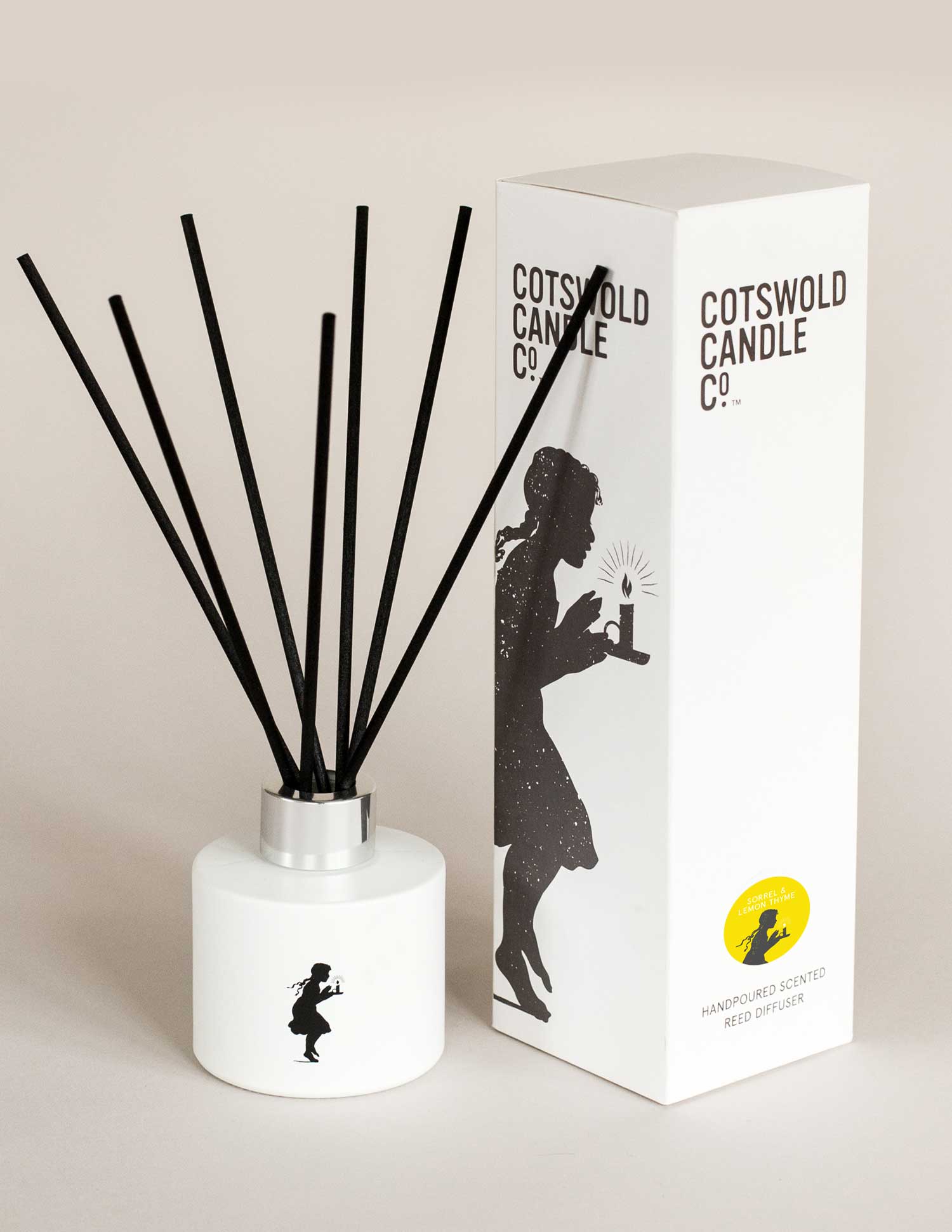 Sorrel & Lemon Thyme
A REFRESHING AND ORIGINAL FRAGRANCE COMBINING FRESH LEMON, BERGAMOT AND GRAPEFRUIT WITH HERBAL NOTES OF THYME AND ROSEMARY. UNIQUE AND SURE TO BE A FAVOURITE!
Lasts 8 weeks. 100ml.
The reed diffusers are made with an innovative non-VOC fragrance oil carrier, meaning it is solvent free and healthy to use. We use high performance reeds which diffuse the fragrance along the entire length of the reed. The fragrance oils are all UK cosmetic graded. Made in the UK.